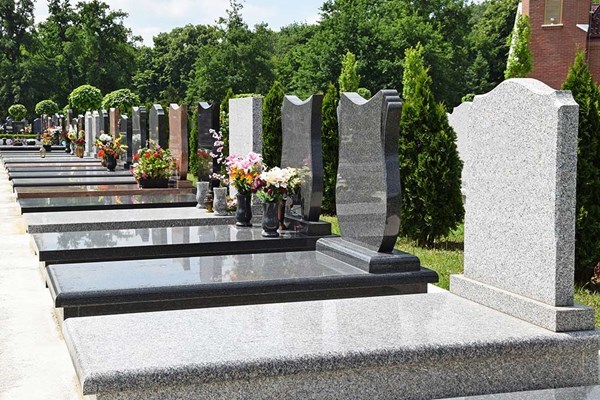 There are many ways of remembering lost loved ones, and one that's gaining popularity is the Wall & Bench Memorial in Headstones Melbourne. A bench in a public park or on a street corner can be dedicated by friends and family to remember someone who has passed away; this bench will have a plaque with their name inscribed. The wall and bench memorials are becoming popular because they offer something different from the traditional headstone or grave marker. 
Here's our list of 12 unique Wall & Bench Memorials in Melbourne:
Elsye Beale Street Memorial – Two plaques sit opposite each other on a brick wall along Elsey Beale street, one dedicated to Hilary James Wilkinson 1951-2013 and Margaret Greta Hargreaves 1933-2014. Both women were residents that lived near these streets until their passing. A bench has been made out of marble to match the plaques and is situated on a grassy patch.
Brunswick Street Memorial – Another beautiful bench memorial with two benches bearing plaques for Vivian Louise Ryan 1942-1973 and Madeleine Stefanie Gisladottir 1912-1989. This memorial sits at an intersection in Brunswick street, where there's plenty of foot traffic.
They're also located outside Eclectica Coffee Roasters: one dedicated to Paul Anthony Madden 1923-2009 and another to Elsie May Caughey 1908-1995, the wife of founder Kevin Caughey (1912). The plaque says "Elsie & Kevin Forever". 
Another bench memorial with plaques for Patricia Violet Kelly 1951-1994 and Monica Mena Marietta 1980-2007, sitting beautifully amongst trees and plants within the garden.
Azzurro's Wall & Bench Memorial – Another beautiful wall with four benches bearing names that span from 1875 to 2005; this one sits outside an Italian restaurant called Azzuro'. 
One of them bears Nicola De Cesare 1903-1981, who was married to Giuseppe DiCesare 1901-. Two more plaques were dedicated to Mario Cianni 1911-1991 and Maria Luisa Lorusso 1927-both members of the Antonio Luisa Lorusso family. The other plaque is for Maria Concetta Pecoraro 1906-2002, who was married to Salvatore Cianni 1909-.
Personal Wall Bench Memorials – Many personal and unique wall bench memorials around Melbourne have been created by friends or loved ones in memory of someone they've lost. One example we found was an engraved brick mural outside a house bearing the name "Alice". 
Yarra River Wall Memorial – A bench and wall stand opposite each other in Southbank, commemorating Michael David O'Neil 1966-2014 and Brian Dennis McDonald 1951-2013. The bench is made out of wood, while the plaques are made out of metal mounted to oak panels. There's also an inscription saying, "We found peace". 
The memorial was set up by friends who lost loved ones; it provides a peaceful atmosphere for those who pass this way or want to think about someone they have lost. It reminds them that life goes on no matter what happens and provides comfort if you need it.
You can find many more beautiful stones in Melbourne.